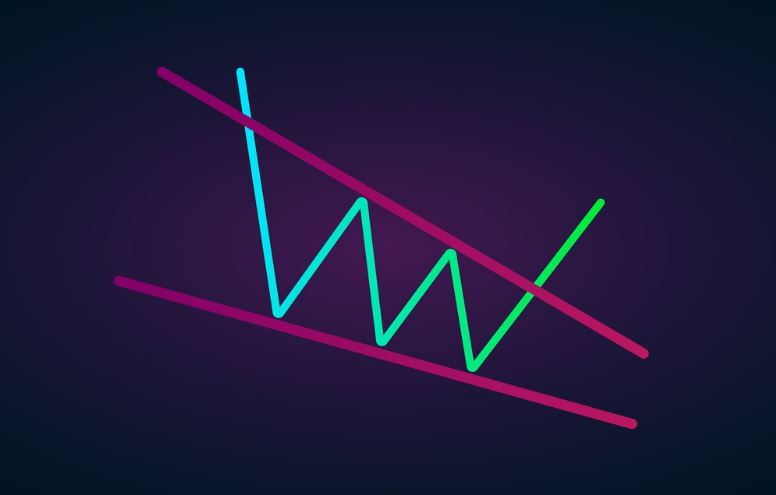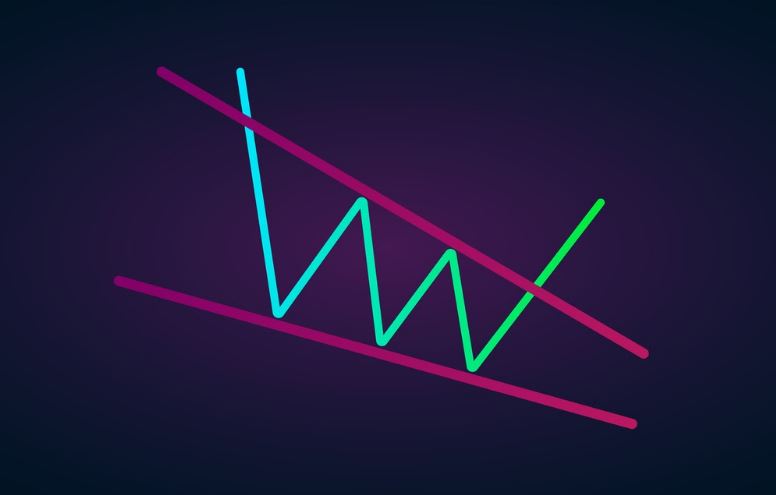 Wedges can also break bearish or bullish, depending on the slant of the structure. Falling wedges are most commonly bullish formations that break to the upside, while rising wedges break down once bottom support is breached.
Wedges are notorious for false breakouts in the cryptocurrency market.
Rising Wedge
In the below example, after a final test of the rising diagonal resistance, price broke through the rising support, causing a strong crash and continuation of the prior downtrend.
A throwback to retest the bottom trend line as support turned resistance took place before the crash picked up in severity.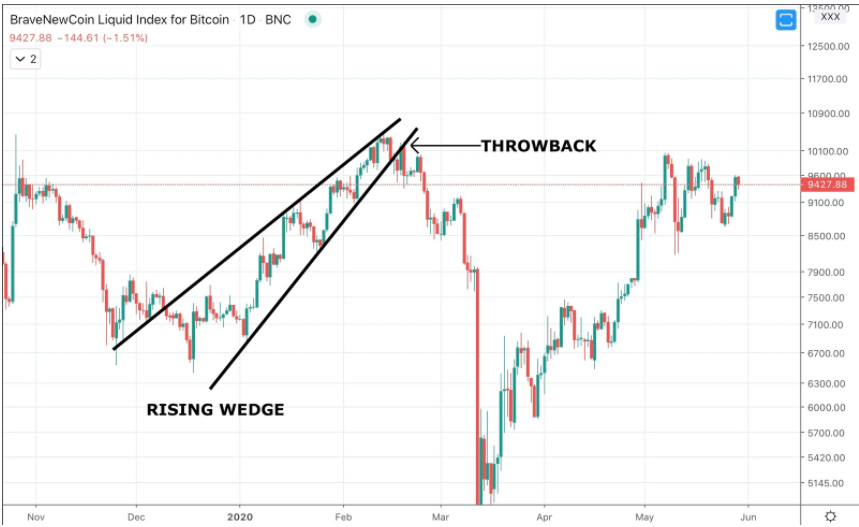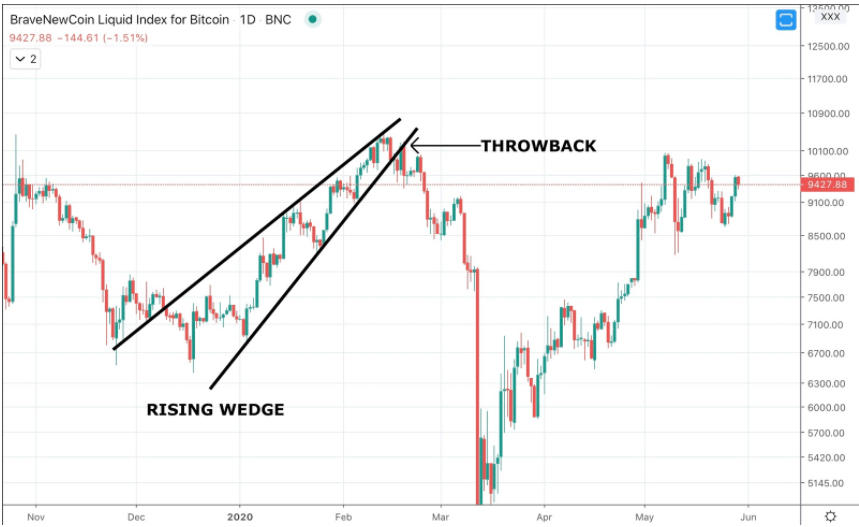 Falling Wedge
Falling wedges break to the upside as depicted in the example below.